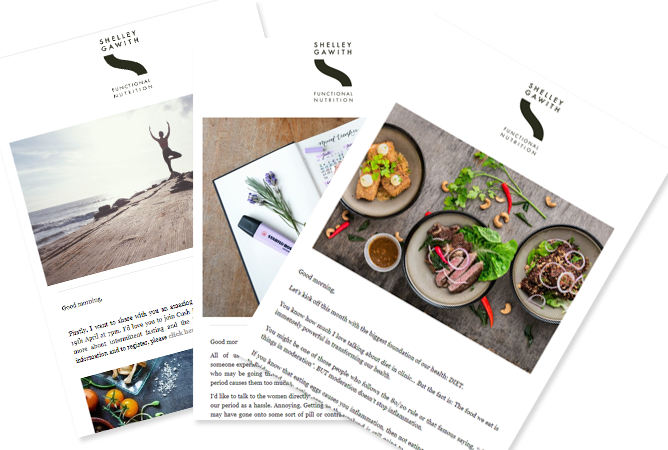 Stay in touch and up to date on what's happening with Shelley with her fortnightly newsletters.
Shelley's Newsletters contain valuable nuggets of thought provoking information, offered in both text and video format, so it's easy for you to enjoy whilst on the go.
Also included in Shelley's informative newsletters are important questions around different areas of your health, habits and lifestyle.
So sign up here, if you're interested and stay in touch!
Connect with Shelley: